Post by Trade Forum on Sept 21, 2022 1:11:41 GMT 1
Sweet Corn Farming In Nigeria – How To Start And Profit Greatly From This Multi-billion Naira Agro-business – Part 1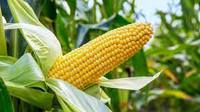 This is one of the most lucrative farming businesses I have seen in Nigeria in recent times. Sweet corn is not the same as the conventional corn or maize crop; it is slightly different, a farmer can make a lot of money from the cultivation of sweet corn in Nigeria.
The botanical name of sweet corn is Zea mays L. It is also one of the most popular vegetables consumed in the USA. The popularity of Sweet corn is increasing in Europe and Asia too.
Sweet corn also known as sugar corn or table corn is a highly valued crop in Nigeria. It is highly sought after. The corn commands good prices in the market. Nigerians consume a lot of sweet corn every day. Though Nigerians do not consume sweet corn directly as a food, they consume it as part of other foods like jollof rice, fried rice and salads etc. Nigerians can attest to this especially during festivities like Christmas and some important Muslim festivals.
The cultivation of sweet corn is similar to that of the conventional maize except that it is strongly advisable that you use drip irrigation and other quality agro-inputs for the cultivation of sweet corn because it is a valuable crop. Accord it the respect it deserves; it will bring in far more revenue than other types of corn for you.
The biggest markets of sweet corn in Nigeria are located in the big cities like, Lagos, Ibadan, Abuja, Abeokuta, Port Harcourt, Kano, Kaduna, Jos, Owerri, and Calabar and other big cities and towns in Nigeria. You can still find the crop in popular markets in Lagos, like the popular Mile 12 market.
Procedure to follow for the cultivation of sweet corn
:
We advise that the following procedures should be adhered to for cultivating sweet corn in Nigeria. Please note that this is a general procedure, as we have been advising, you need to do a soil analysis to know the exact types of fertilizers to use in your farm.
We are going to assume that you are going to start with one hectare of farmland for this.
Between 10-14 days before land preparation
:
Apply a mixture of 4 litres of Glyphosate and 4 sachets of Emamectin benzoate per hectare to the soil. After this you will need to wait for 10 days before planting the sweet corn seeds.
Before this, ploughing, harrowing and ridging should be done. Ploughing can be done several times depending on the condition of the soil. Apply pre-emergence herbicides after; in case there is any regrowth of weeds, this is usually done after 2 weeks.
Manure, rice husks and other soil conditioners can be added to the soil at this stage. Manure and rice husk can improve the Cation Exchange Capacity of the soil. This is a measure of how many cations can be retained on soil particle surfaces. It is also a useful indicator of soil fertility because it shows the soil's ability to supply three important plant nutrients: calcium, magnesium and potassium.
Drip irrigation is strongly advised as the most suitable type of irrigation for the cultivation of sweet corn. Lay your drip irrigation tapes or tubes on the farmland.
At planting
:
Plant seeds at 75cm (inter-row spacing) by 20cm (intra-row spacing) (66,000 plants/ha), 75cm by 25cm (53,000 plants/ha)
Apply 15 bags of NPK 15:15:15 or
11 bags of NPK 20:10:10 (220 kg N / ha) or
12 bags of NPK 15:15:15 or
9 bags of 20:10:10 (180 kg N / ha).
Spray a mixture of 4 liters of paraquat, 4 liters of atrazine and 4 sachets of Emamectin benzoate not later than the next day of planting. You can also check out and use suitable substitutes available in your area; this is just recommendation.
Please agrochemicals should not be sprayed in the hot afternoon for effectiveness.
The seed should be planted at a depth of 5cm along the row while the fertilizer should be placed 5cm beside each planted seed and 5cm deeper than the seed depth.
For farmers using drip irrigation, double rows of sweet corn plants can be created per one drip irrigation laterals. Intra plant spacing can be 30cm, that is, you plant a seed of sweet corn per every emitter (in the case of 30cm spaced drip tapes).
The ideal soil for corn is well drained and fertile, with a pH of 6.0-6.8. As a general rule, plant early corn in light soil (sand or loam), and later corn in heavier soil (silt or clay); when there is an option. Light soils warm up faster than heavy soils, so seed germinates more readily.
In our next article on this, we shall be dealing with the business side of sweet corn. Stay with us.
Our company is one of the best companies in Agro-Export Business in Nigeria today, we train individuals and corporate organizations on how to do Export Business the right way; if you are interested, please contact the admin of this forum now for further details.