Post by Trade Forum on Jun 27, 2023 18:54:21 GMT 1
Olive Oil Production In Nigeria: Climate And Geographical Suitability For Olive Cultivation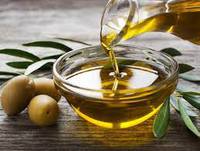 This is the second stanza in the series of articles we promised on the topic: Olive oil production and export potentials in Nigeria.
Read carefully as this will surely open your eyes to what you never knew before.
Nigeria's climate and geographical conditions are generally not considered suitable for large-scale olive cultivation. Olive trees thrive in Mediterranean-type climates, characterized by mild winters and hot, dry summers.
Nigeria, on the other hand, has a tropical climate with distinct wet and dry seasons.
Olive trees require specific temperature ranges for optimal growth and fruit production. They typically prefer temperatures between 15°C and 30°C (59°F and 86°F) during the growing season.
But You Can Cultivate The Following Species
:
Arbequina
Arbosana
Koroneiki.
In Nigeria, temperatures can be higher than this range, especially in the northern regions, where temperatures often exceed 40°C (104°F). Such high temperatures can negatively affect the growth and development of olive trees.
Moreover, olive trees have specific water requirements and are adapted to regions with low rainfall and well-drained soils. In Nigeria, the climate is generally more humid and experiences heavy rainfall during the wet season. Excessive rainfall can lead to waterlogging and adversely affect the olive trees' root system, potentially causing diseases and poor growth.
Additionally, olive trees require a certain number of chilling hours (hours below a specific temperature threshold) during the winter season for proper flowering and fruit set. In Nigeria, the winter season is typically mild, without prolonged periods of cold temperatures necessary for the olive trees' dormancy.
Considering these factors, Nigeria's climate and geographical conditions are not considered ideal for olive cultivation. While it might be possible to grow olives in specific microclimates or small-scale experimental plantations, large-scale commercial olive oil production would face significant challenges in Nigeria.
What Are The Olive Varieties Suitable For Nigerian Conditions?

Given the climatic limitations in Nigeria for olive cultivation, there are a few olive varieties that are known to be more tolerant of warmer temperatures and can potentially be grown in specific microclimates or experimental plantations.
These varieties include
:
Arbequina
:
Arbequina is one of the most popular olive varieties globally and is known for its adaptability to various climates. It has a relatively low chilling hour requirement, making it suitable for regions with milder winters. Arbequina olives produce high-quality oil with a fruity and slightly sweet flavor.
Arbosana
:
Similar to Arbequina, the Arbosana variety is also known for its adaptability to different climates. It has a moderate chilling hour requirement and can tolerate higher temperatures compared to some other olive varieties. Arbosana olives yield a good quality oil with a slightly more robust and peppery flavor.
Koroneiki
:
Although Koroneiki is primarily grown in Greece, it has shown some tolerance to warmer climates. This variety is known for its high oil content and excellent flavor profile. However, its chilling hour requirement is relatively higher than Arbequina and Arbosana, which might be a limiting factor in some parts of Nigeria.
It's important to note that while these varieties have demonstrated some level of heat tolerance, they still require favorable conditions and careful management to thrive in Nigeria's climate.
Additionally, local factors such as soil type, water availability, and microclimates will also play a crucial role in the success of olive cultivation in Nigeria. Conducting localized research and consulting with agricultural experts familiar with the specific region can provide more accurate guidance on suitable olive varieties for Nigerian conditions.
Land And Soil Requirements For Olive Cultivation
:
Olive cultivation requires specific land and soil conditions for optimal growth and productivity.
Here are some of the key requirements
:
Soil Type
:
Olive trees prefer well-drained soils that are not overly compacted. They thrive in soils with a sandy loam or loam texture, which allow for good water drainage while retaining some moisture. Heavy clay soils should be avoided as they can lead to waterlogging and poor root development.
Soil pH
:
The ideal pH range for olive trees is between 6 and 8.5. Neutral to slightly alkaline soils are generally preferred. Conducting a soil test is recommended to determine the pH level and make any necessary adjustments using organic matter or soil amendments.
Soil Fertility
:
Olive trees can tolerate a wide range of soil fertility levels. However, moderately fertile soils are generally preferred. Conducting a soil analysis can help determine the nutrient content and address any deficiencies through appropriate fertilization practices.
Soil Drainage
:
Good soil drainage is crucial for olive trees, as they are susceptible to root rot in waterlogged conditions. Avoid areas prone to flooding or locations with high groundwater levels. If necessary, consider implementing soil drainage systems to ensure excess water can drain away.
Slope and Elevation
:
Olive trees benefit from well-drained sites with gentle slopes. Slopes help with water drainage and prevent stagnant water around the tree roots. Higher elevations are generally advantageous as they offer better air circulation, reduced risk of frost damage, and cooler temperatures during hot summers.
Sunlight Exposure
:
Olive trees require full sun exposure to thrive and produce a good harvest. Ensure that the chosen site provides ample sunlight throughout the day, as shading can lead to reduced fruit production and overall tree health.
Land Availability
:
Adequate land space is necessary for olive orchards, allowing sufficient spacing between trees for air circulation, ease of maintenance, and harvesting operations. Consider the long-term plans for expansion and infrastructure development when selecting the land.
It's important to note that these requirements can vary depending on the specific olive variety, local climate, and regional conditions. Consulting with local agricultural experts or olive growers familiar with the area can provide valuable insights and recommendations tailored to the specific location for successful olive cultivation.
We are stopping here for now; in our next article we will expose more facts to you. Stay with us.
Our company is one of the best companies in the Agro-Export business in Nigeria today. We train individuals and corporate organizations on how to do Export Business the right way; if you are interested, please contact the admin of this forum now for further details.