Post by Trade Forum on Jan 14, 2017 15:45:15 GMT 1
At the time Nigerians are impoverish due to the stings of recession, a lot others are operating a highly lucrative export business. They are constantly making a steady income of between 150,000 and 200,000 naira monthly, and regularly. With limited capital investment, no risk and at their spare time , the profit from the first transaction can be ploughed back and an investor can be able to build up his capital base. THE THY GLOBAL INVESTMENT LTD is always working assiduously in providing off-takers to these exporters thereby reducing the stress of `no market to sell' you too can make a fortune by visiting The Thy Global Investment world today! Meanwhile, below is the list of some items you can start exporting to Europe, South Africa, America and others with limited finance (capital):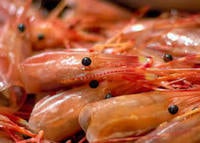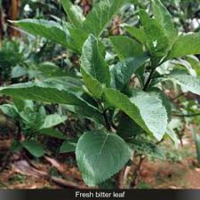 OGBONO

Nigerians who reside in Europe, America or South Africa are always in dare need of Ogbono soup. It is also called Obgolo or Etima Seed, when grounded and mix with any vegetable and spices and cooked with fish or meet, it make people feel at home wherever you eat it.


GINGER

Nigeria's ginger is one of the best across the world. This is one of the most traded spices in the world which Nigeria happens to be among the largest producer too.

You can start a Trans-Sahara or Trans-Atlantic trade with this goods and be making dollars on regular basis.


GARLIC

Garlic is on top of the list of items you can export from Nigeria. It is a cash crop which is grown under irrigation by farmers in the Savanna areas of Nigeria. With internationally certified good quantities of garlic, you can be sure of foreign hard currencies.


SHRIMPS

The Niger Delta region in Nigeria is blessed with rich organic deposits of Shrimps. The demand for Shrimps is high in countries like Portugal, France, Belgium, Spain, Europe and USA.


PURE HONEY

(Pure) honey is primarily composed of fructose, glucose, and water. It also contains other sugars as well trace enzymes, minerals, vitamins and amino acids. Honey is manufactured in one of the world's most efficient factories, the beehive. Honey is currently priced between 12.00 and 15.00dollars per kilogram at international market. At the Nigerian market, genuine pure natural honey cost between 1500:00-2000:00 Naira per litre.


LIVE SNAIL

If you have the capacity to produce snails in large quantity, there is always a ready market for your product. Snails are hotcake in Europe countries and the America. Another good thing about this is that it is easy to rear as it produces rapidly with close to zero funding in terms of feeding.


BITTER LEAF

Bitter leaf is derived from the leaf of a small ever-green shrub; true to its name, the leaf is always bitter to taste, but delicious in meal if well prepared. It is equally in high demand by the herbal industries as it can be used mostly for herbal medication.


CASSAVA FLOUR

We all know that cassava is a regular food for all in Nigeria because of various methods of its preservation and ways of preparing it. Demands for a well processed cassava flour is on the increase both in Europe, Middle East and in America. So, lets take the advantage, consult The Thy Global for assistance.


CASHEW NUTS

Almost every part of the country, Nigeria has the potential to produce Cashew Nuts as an international commodity. Great quantity of unprocessed raw cashew nuts are exported regularly to India, Brazil and Vietnam where they are processed into kernels and moved to the Northern America and the Europe where they are sold for about 2 dollars per pound.