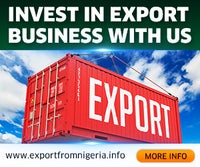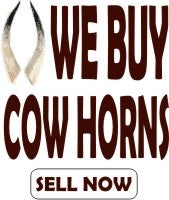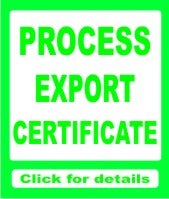 EXPORT IMPORT BUSINESS NETWORKING (B2B)
Status

Subject
Created By
Replies
Views
Last Post
Trade Forum
0
190
by Trade Forum
Sept 28, 2023 15:54:48 GMT 1
Trade Forum
0
183
by Trade Forum
Sept 22, 2023 23:33:16 GMT 1
Trade Forum
0
153
by Trade Forum
Sept 18, 2023 8:59:04 GMT 1
Trade Forum
0
166
by Trade Forum
Sept 15, 2023 9:01:15 GMT 1
Trade Forum
0
174
by Trade Forum
Sept 13, 2023 15:36:59 GMT 1
Trade Forum
0
207
by Trade Forum
Sept 12, 2023 15:01:18 GMT 1
Trade Forum
0
816
by Trade Forum
Aug 29, 2023 21:55:25 GMT 1
Trade Forum
0
329
by Trade Forum
Aug 24, 2023 20:44:44 GMT 1
Trade Forum
0
354
by Trade Forum
Aug 21, 2023 10:05:30 GMT 1
Trade Forum
0
525
by Trade Forum
Jul 26, 2023 21:19:23 GMT 1
Trade Forum
0
481
by Trade Forum
Jun 12, 2023 21:55:19 GMT 1
Trade Forum
0
475
by Trade Forum
Jun 5, 2023 10:55:05 GMT 1
Trade Forum
0
2,243
by Trade Forum
Apr 15, 2023 21:39:31 GMT 1
Trade Forum
0
717
by Trade Forum
Apr 12, 2023 13:02:39 GMT 1
Trade Forum
0
1,695
by Trade Forum
Apr 2, 2023 15:30:05 GMT 1
Trade Forum
0
774
by Trade Forum
Mar 24, 2023 11:30:27 GMT 1
Trade Forum
0
825
by Trade Forum
Mar 18, 2023 16:36:16 GMT 1
Trade Forum
0
1,101
by Trade Forum
Mar 3, 2023 7:44:06 GMT 1
Trade Forum
0
1,062
by Trade Forum
Feb 20, 2023 20:52:47 GMT 1
Trade Forum
0
968
by Trade Forum
Feb 19, 2023 6:22:52 GMT 1
Trade Forum
0
1,578
by Trade Forum
Jan 31, 2023 21:58:44 GMT 1
Trade Forum
0
1,256
by Trade Forum
Jan 22, 2023 20:29:16 GMT 1
Trade Forum
0
1,156
by Trade Forum
Jan 21, 2023 15:56:35 GMT 1
Trade Forum
0
1,112
by Trade Forum
Jan 21, 2023 11:38:44 GMT 1
Trade Forum
0
1,120
by Trade Forum
Jan 20, 2023 22:12:00 GMT 1
Trade Forum
0
1,852
by Trade Forum
Jan 19, 2023 13:37:36 GMT 1
Trade Forum
0
1,409
by Trade Forum
Jan 18, 2023 15:50:40 GMT 1
Trade Forum
0
1,327
by Trade Forum
Jan 13, 2023 9:36:22 GMT 1
Trade Forum
0
1,033
by Trade Forum
Jan 10, 2023 13:54:03 GMT 1
Trade Forum
0
1,150
by Trade Forum
Jan 10, 2023 13:17:13 GMT 1
Trade Forum
0
1,063
by Trade Forum
Jan 9, 2023 15:15:48 GMT 1
Trade Forum
0
1,086
by Trade Forum
Jan 5, 2023 23:01:36 GMT 1
Trade Forum
0
1,083
by Trade Forum
Jan 5, 2023 21:13:25 GMT 1
Trade Forum
0
1,251
by Trade Forum
Jan 4, 2023 14:59:40 GMT 1
Trade Forum
0
1,875
by Trade Forum
Dec 29, 2022 17:50:08 GMT 1
Trade Forum
0
2,519
by Trade Forum
Dec 29, 2022 13:47:40 GMT 1
Trade Forum
0
1,346
by Trade Forum
Dec 22, 2022 20:32:21 GMT 1
Trade Forum
0
1,223
by Trade Forum
Dec 19, 2022 21:24:28 GMT 1
Trade Forum
0
1,276
by Trade Forum
Dec 18, 2022 20:27:43 GMT 1
Trade Forum
0
1,387
by Trade Forum
Dec 9, 2022 5:17:49 GMT 1
Board Information & Statistics
EXPORT IMPORT BUSINESS NETWORKING

Company Representation/ Export Business Networking/ Sharing of Foreign Buyers' contacts/ Provision of Useful Information/B2B

Threads and Posts
Total Threads:
138
Total Posts:
142

On This Board
You can create threads.
You can reply to threads.
You can create polls.

Users Viewing
0 Staff, 0 Members, 2 Guests.