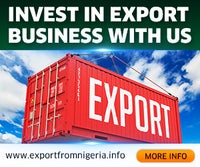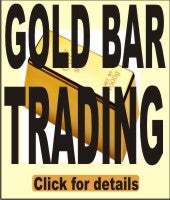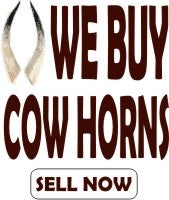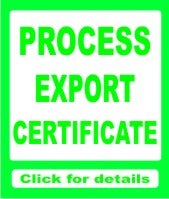 EXPORT IMPORT BUSINESS NETWORKING (B2B)
Status

Subject
Created By
Replies
Views
Last Post
Trade Forum
0
66
by Trade Forum
Jun 5, 2023 10:55:05 GMT 1
Trade Forum
0
1,432
by Trade Forum
Apr 15, 2023 21:39:31 GMT 1
Trade Forum
0
408
by Trade Forum
Apr 12, 2023 13:02:39 GMT 1
Trade Forum
0
955
by Trade Forum
Apr 2, 2023 15:30:05 GMT 1
Trade Forum
0
460
by Trade Forum
Mar 24, 2023 11:30:27 GMT 1
Trade Forum
0
497
by Trade Forum
Mar 18, 2023 16:36:16 GMT 1
Trade Forum
0
767
by Trade Forum
Mar 3, 2023 7:44:06 GMT 1
Trade Forum
0
742
by Trade Forum
Feb 20, 2023 20:52:47 GMT 1
Trade Forum
0
625
by Trade Forum
Feb 19, 2023 6:22:52 GMT 1
Trade Forum
0
1,160
by Trade Forum
Jan 31, 2023 21:58:44 GMT 1
Trade Forum
0
918
by Trade Forum
Jan 22, 2023 20:29:16 GMT 1
Trade Forum
0
830
by Trade Forum
Jan 21, 2023 15:56:35 GMT 1
Trade Forum
0
758
by Trade Forum
Jan 21, 2023 11:38:44 GMT 1
Trade Forum
0
805
by Trade Forum
Jan 20, 2023 22:12:00 GMT 1
Trade Forum
0
1,505
by Trade Forum
Jan 19, 2023 13:37:36 GMT 1
Trade Forum
0
1,060
by Trade Forum
Jan 18, 2023 15:50:40 GMT 1
Trade Forum
0
974
by Trade Forum
Jan 13, 2023 9:36:22 GMT 1
Trade Forum
0
723
by Trade Forum
Jan 10, 2023 13:54:03 GMT 1
Trade Forum
0
824
by Trade Forum
Jan 10, 2023 13:17:13 GMT 1
Trade Forum
0
754
by Trade Forum
Jan 9, 2023 15:15:48 GMT 1
Trade Forum
0
774
by Trade Forum
Jan 5, 2023 23:01:36 GMT 1
Trade Forum
0
769
by Trade Forum
Jan 5, 2023 21:13:25 GMT 1
Trade Forum
0
934
by Trade Forum
Jan 4, 2023 14:59:40 GMT 1
Trade Forum
0
1,246
by Trade Forum
Dec 29, 2022 17:50:08 GMT 1
Trade Forum
0
1,749
by Trade Forum
Dec 29, 2022 13:47:40 GMT 1
Trade Forum
0
1,031
by Trade Forum
Dec 22, 2022 20:32:21 GMT 1
Trade Forum
0
924
by Trade Forum
Dec 19, 2022 21:24:28 GMT 1
Trade Forum
0
1,002
by Trade Forum
Dec 18, 2022 20:27:43 GMT 1
Trade Forum
0
1,102
by Trade Forum
Dec 9, 2022 5:17:49 GMT 1
Trade Forum
0
1,013
by Trade Forum
Nov 13, 2022 22:04:26 GMT 1
Trade Forum
0
858
by Trade Forum
Nov 13, 2022 20:20:01 GMT 1
Trade Forum
0
994
by Trade Forum
Nov 4, 2022 15:21:43 GMT 1
Trade Forum
0
1,143
by Trade Forum
Oct 13, 2022 14:54:34 GMT 1
Trade Forum
0
956
by Trade Forum
Oct 10, 2022 11:29:26 GMT 1
Trade Forum
0
933
by Trade Forum
Oct 6, 2022 8:14:47 GMT 1
Trade Forum
0
1,050
by Trade Forum
Sept 28, 2022 17:57:24 GMT 1
Trade Forum
0
928
by Trade Forum
Sept 22, 2022 21:18:21 GMT 1
Trade Forum
0
989
by Trade Forum
Sept 17, 2022 17:20:16 GMT 1
Trade Forum
0
973
by Trade Forum
Sept 9, 2022 23:42:54 GMT 1
Trade Forum
0
852
by Trade Forum
Sept 9, 2022 0:13:24 GMT 1
Board Information & Statistics
EXPORT IMPORT BUSINESS NETWORKING

Company Representation/ Export Business Networking/ Sharing of Foreign Buyers' contacts/ Provision of Useful Information/B2B

Threads and Posts
Total Threads:
123
Total Posts:
127

On This Board
You can create threads.
You can reply to threads.
You can create polls.

Users Viewing
0 Staff, 0 Members, 3 Guests.